A Celebration of Folk Music, Culture and Community
Sydney Folk Festival will showcase the diversity of folk with bespoke concerts, workshops and interactive sessions.
The Concert program brings to the stage some extraordinary talent and is representative of some of the most interesting music imaginable. There's no better way to find your folk.  Whether you like it a little bit trady, a little bit revival or spiced up with modern grooves and catchy hooks you'll find plenty on our program to get your folk on.
More Than Just a Series of Concerts
Sydney Folk Festival is more than just a series of concerts. For those who like to get "hands on" there will be workshops to learn new skills, special presentations and themed shows, sessions to join and yes, even an opportunity to  kick up your heels with a Day of Dance. 
Check out special events and themed presentation and see descriptions of workshops below.
Pictured: A scene from Sydney: The Folk Musical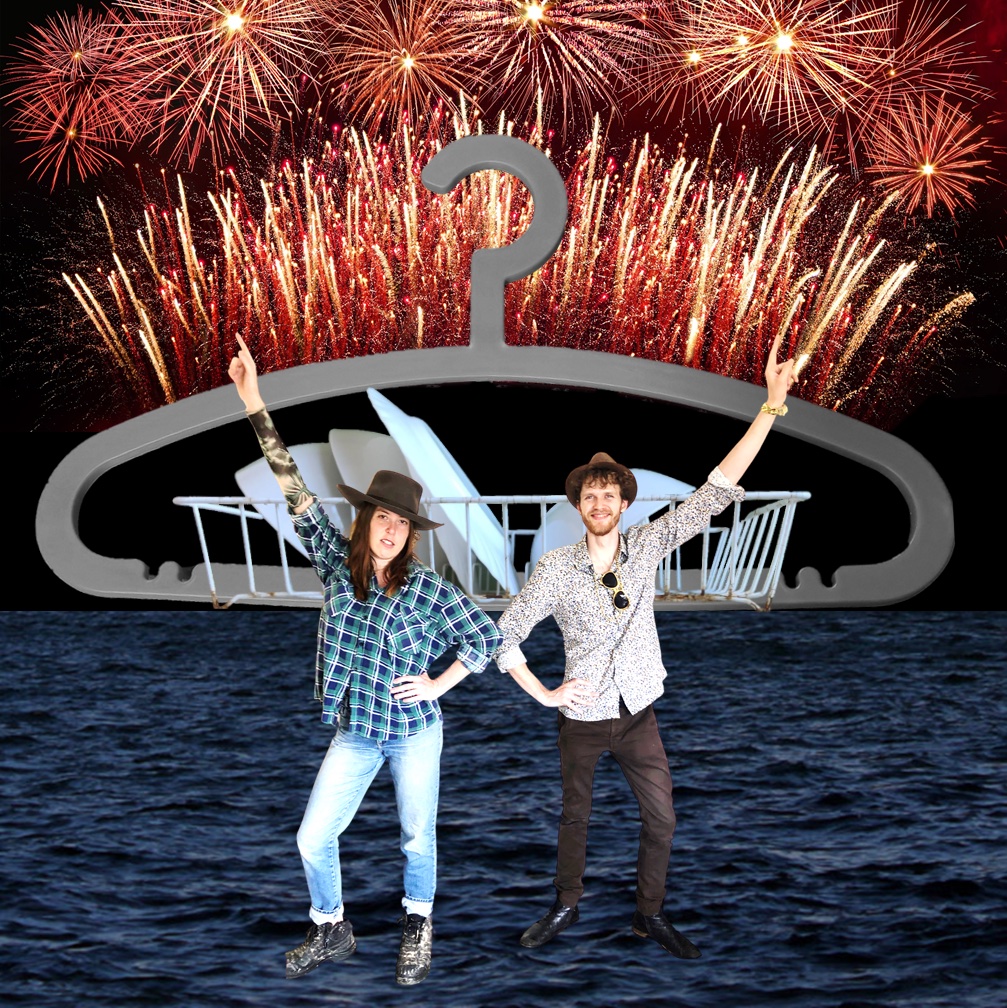 SydFolkFest22 reserves the right to add, withdraw and/or substitute artists or change the scheduled program times as circumstances deem necessary.
Themed Concerts and Presentations
Forty Degrees South – CD Launch
Forty Degrees South will be launching their newest recording of nautical mayhem: Crossing the Line: songs of the southern oceans. Join them for a rollicking time and there's sure to be an opportunity for participation in the choruses. Sat 11:30am Theme Room
Songs of Country And Conscience – Luke Robinson
Confronting the big issues in Australia today Luke's rousing anthems and contemplative ballads range from our First Peoples to refugees, fracking, climate change, military misadventures and drug addiction, balanced with comical reflections on Australian life and politics. Sat 1:00pm Theme Room
Songwriters' Round Robin
Hosted by well known Sydney songwriter and performer Christina Mimmocchi the Round Robin features three diverse songwriters, Anna & Jordan, Luke Robinson and Genni Kane presenting their material and insights into heir craft. Sun 12:15pm Theme Room
Songs With Bite – Margaret Walters, Nerida Cuddy & Fiona Ross
What a great way to start the day! Songs with Bite brings together the talents of three stalwarts of the folk scene. Sun 10:00am Auditorium
Speewah – Dave Johnson and Highlands Amateur Theatre
Come to The Speewah, the mythical Australian station, the setting for many yarns told by Australian bushmen. Tales of hardship and feats of endurance, often involving the legendary shearer, Crooked Mick. A man who is hard-working, hard-playing, colossally strong, clever and quick witted and with
an appetite and thirst to match his reputation. Presented as a radio play with a script by Dave Johnson.  Sat 2:30pm Theme Room
Sydney: The Folk Musical
Sydney the Folk Musical tells the story of Keira and Billy, polar opposites who travel through this much maligned metropolis, starting at the end of the last ice age, through to the present day. The show features twelve original songs, which range in style from popular to sea shanty, traditional folk, rap and beyond. Sat 4:00pm & Sun 2:00pm Theme Room
Trippy Hippy Band
Be transported back to the 1960s with Joe & Harmony's Trippy Hippy Band. With one hand firmly on the politics of revolutionary songs and a third eye on the cosmic gospel of peace and love this is a trip you won't want to miss. Sat 5:15pm Heritage Stage
Young Folk Awards and Concert
Featuring FolkFedNSW's 2021 Awardees Bodhi Turner and Charlie Gastineau-Hills along with Emma Foote (under 19 Young Folk Artists 2022) and Sean Cooper (under 25 Young Folk Artist 2022) this really is about the next generation of folk. Sat 1:15pm Heritage Stage

SydFolkFest22 reserves the right to add, withdraw and/or substitute artists or change the scheduled program times as circumstances deem necessary.
Workshops & Sessions
A Welcome Singing Session – 40 Degrees South
What better way to ease into the weekend than with a good old sing-about. Fri 8:00pm Workshop/Session Room
Australian Tunes – Dave Johnson and Southern Highlands Musicians
Bring your instruments and play through a selection fo bush tunes from languid waltzes to rollicking jigs. Dots are available at the session or beforehand on Dave's website davidjohnson.id.au. All welcome. Sat 10:00am Workshop/Session Room
InterPlay Creative Arts Practice with Fiona Ross
Experience the fun and connection of InterPlay! InterPlay is an active, creative way to unlock the wisdom of the body.   It is a playful practice that celebrates and creates connection and community. Through simple movement, story, sound and stillness, we explore new possibilities and learn more about ourselves and each other. No previous experience required. Wear comfy clothing. Sat 10:00am Theme Room
Irish Session – Austral
The lads have some cracking tunes to share so why not join them for the craic. Sat 4:00pm & Sun 10:30am Workshop/Session Room
Old Straight Track, The – Traditional Graffiti
Join the lads as they present An English Ritual Calendar. Sun 2:00pm Workshop/Session Room
Old 

Time

 Fiddle – Corn Nut Creek
Calling all fiddlers! Join Tanya Bradley and Danielle Vita from Corn Nut Creek and immerse yourselves in some of these wonderful old tunes. Not suitable for beginners. Sat 2:30pm Workshop/Session Room
Play Tunes from the BMC Session Book
Join members of Sydney's Bush Music Club for a session of Aussie tunes form their recent session book. All instruments welcome. Sat 5:30pm Workshop/Session Room
Saturday Singing Session – Cathy Rytmeister
Join Cathy Rytmeister and friends for the Saturday evening singing Session. Sat 7:30pm Workshop/Session Room
Scottish Tunes – Fiona & Ken from Kejafi
Fiona and Ken will take you through a few Scottish tunes. All instruments welcome but not suitable for beginners. Sat 11:30am Workshop/Session Room
Singing Workshop – Miriam Lieberman
Miriam has gathered songs and vocal techniques from all over the world applying them to her own music and vocal sound. Miriam's dynamic teaching style incorporates body and vocal warm ups, as well as simple songs from around the world. Sun 3:30pm Workshop/Session Room
Slow Session – Sydney Bush Music Club
Led by experienced musicians from Sydney's Bush Music Club this session will take you through some tunes at a nice steady pace. Why not join in. Especially suited to beginners. All instruments welcome. Sun 10:00am Theme Room
Songs in Langu

age – 

Milan Dhiiyaan
Wiradjuri/Wailwaan songwoman Nyimirr (Fleur Magick Dennis) and Wailwaan/Yuin songman Millmullian (Laurance Magick Dennis) will introduce and teach simple songs in Language. Sat 1:00pm Workshop/Session Room
Traditional Scots Song Workshop – Fiona Ross
Fiona Ross shares her passion for the Scots song tradition in this relaxed, engaging and informative workshop. Learn songs from the treasure trove of Scots material – from working songs to love songs, to the songs of Robert Burns and the "muckle" (big) ballads. Explore traditional singing style and use of Scots language. The sang's the thing! Sun 12:15pm Session Room
SydFolkFest22 reserves the right to add, withdraw and/or substitute artists or change the scheduled program times as circumstances deem necessary.