A message from the Artistic Director, Warren Fahey.
Welcome. The Sydney Folk Festival is a long-overdue celebration of all those musical genres that sit under the big, joyous 'folk music' umbrella. The term 'folk music' has come to represent everything from our traditional music, mostly born in the bush, through to singer songwriters who carry on the tradition of storytelling in music. It also takes in all those musical expressions that have found their way to our country representing the streams of migration from the First Fleet through to those who arrived last week. We have our own fusion of what has become known as 'world music'. There's also the songs and dance music that grew out of our colonial history as fossickers scrambled for gold, pioneers farmed the earth or moved mobs of cattle and sheep across the land. Blues, bluegrass, jug band, a cappella and touches of jazz also sit under the same umbrella for folk music is a welcoming music beyond boundaries. We also celebrate the music of our first peoples and acknowledge the traditional owners of the land, Gadigal land, were our festival is held.
This is an urban festival and our venues are in the heart of the city, five minutes from Sydney Town Hall. We have been fortunate to secure venues in walking distance that offer an experience like no other festival.
Our festival celebrates the creativity of our State. Apart from two exceptional artists, Eric Bogle and Luke Plumb, our performers are all from New South Wales. We have anointed Eric and Luke as honorary 'cornstalks' for the festival.
The most exciting aspect of our festival is that festival goers will be about to explore so much new music. Several venues will operate simultaneously and audiences can pick and chose their own programming. There will also be a separate program of dance where you can learn the steps and have a wonderful experience in contra, set dancing, bush dancing and, if you're game, even have a go at a Morris dance. There's also a program of fascinating talks and mini concerts where experts in their field will discuss and demonstrate everything from the tin whistle to guitar styles.
The Sydney Folk Festival is promoting 'The next generation of folk music' and will feature some extraordinary young songwriters, including our Young Folk Awards winners, Allegra Dunning and Josh Maynard. There will also be a demonstration of traditional clapping and skipping that should not be missed.
Eric Bogle is our featured artist. Internationally regarded as a songwriter, he will appear with his Bogle Band and perform some of his most loved works including 'And The Band Played Waltzing Matilda' and 'No Man's Land' – two songs that have been etched into our country's heart. Eric will also be 'grilled' – barbecued – by noted author and historian, Tom Keneally. This will be an extraordinary event with two of the nation's finest storytellers.
Above all I wish to thank all the participating singers, musicians and dancers who have willingly supported this festival. YOU are the spirit of the festival.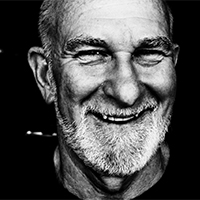 Warren Fahey AM
Presenter
The Sydney Folk Festival is being staged by the Folk Federation of New South Wales, a not-for-profit organisation established in 1970 after the successful Port Jackson Folk Festival (National Folk Festival) of that same year. 2020 celebrates its 50th anniversary.  Brian Jonathon is the current President of the Federation. He is also Producer for the festival. We encourage you to join the Folk Federation  https://folkfednsw.org.au/
Accommodation.
bookings.com expedia.com agoda etc and usual sites have a range of accommodation. The festival is situated near Town Hall and that is also the nearest railway station.
Hotel Coronation in Park Street is 5 minutes from venues and offers budget at around $125 a night. The Criterion 2 minutes up the road also has hotel-style budget rooms. Ditto Crown Hotel on Goulburn Street. Slightly higher $ but clean and good include the City Masonic Club.
Food at the Festival
One of the attractions of the location of the festivals its proximity to some really great and very inexpensive eating options. Sydney's famous Chinatown is a couple of blocks from the festival and there are many great Japanese, Thai, Vietnamese, Middle Eastern and Korean five minutes from the festival venues. Lots of coffee shops too.
Our venue partners also offer excellent dining options. The Edinburgh Castle upstairs has everything from great pub meals to snacks. The City Tatt's Club has a bistro, restaurant and snack options. You will never starve in Sydney!
Transport
There's only one way to travel around Sydney – public transport. Our festival is 5 minutes from Town Hall Station, a key station in the network from all directions. There are also buses. If you must drive then consider parking at the Goulburn Street Parking Station which is a couple of blocks from the festival and they have a $12 a day ticket…… can't get cheaper than that! Artists please note we will have a Transport Connection for drop off/pick up of heavier instruments.
Save the Planet
Our festival is environmentally conscious and we ask festival goers to consider bringing their own water bottles and coffee mugs.
Thank you thank you thank you
 As a start-up festival we rely on volunteers. Without you we are nothing.
We also acknowledge the support of our sponsors: